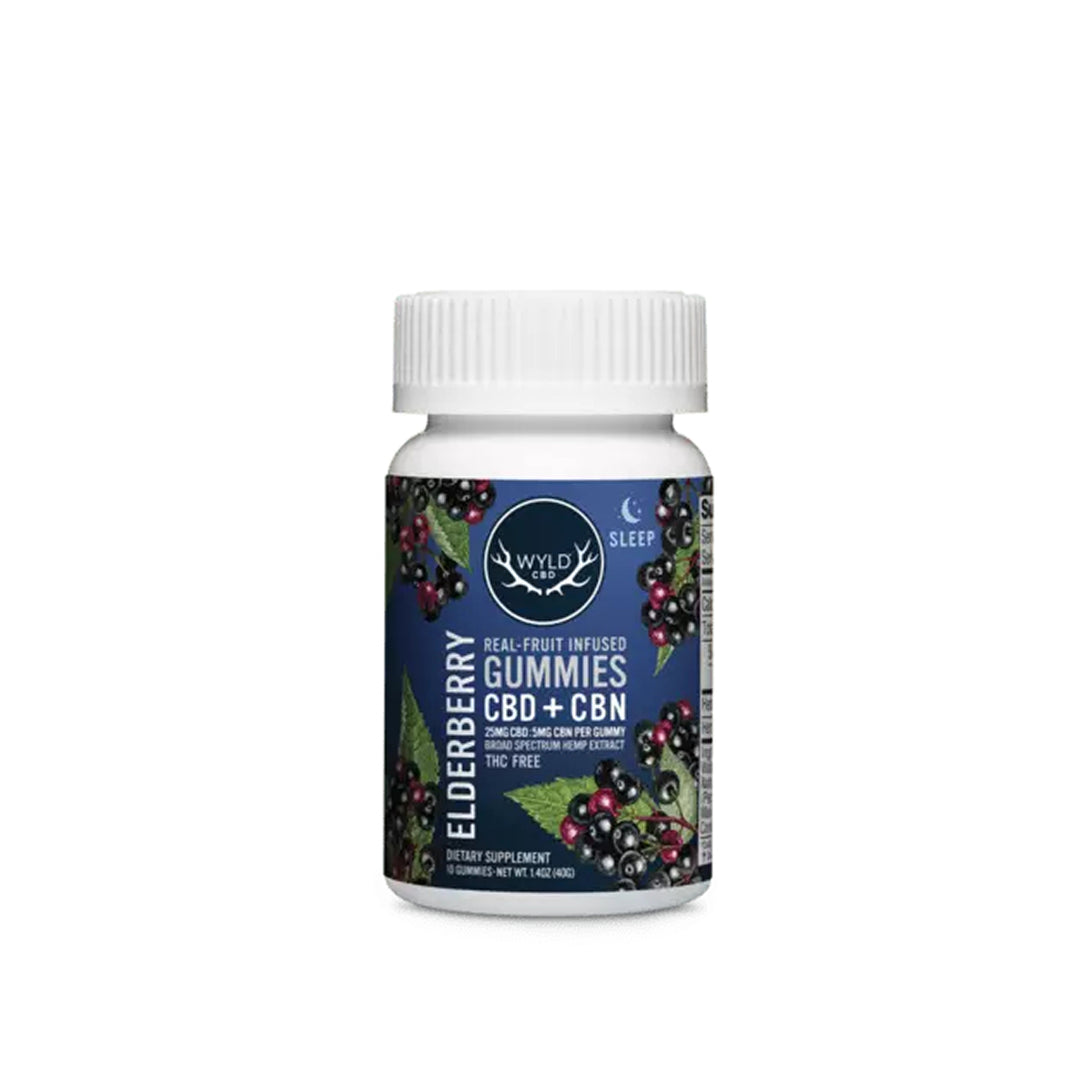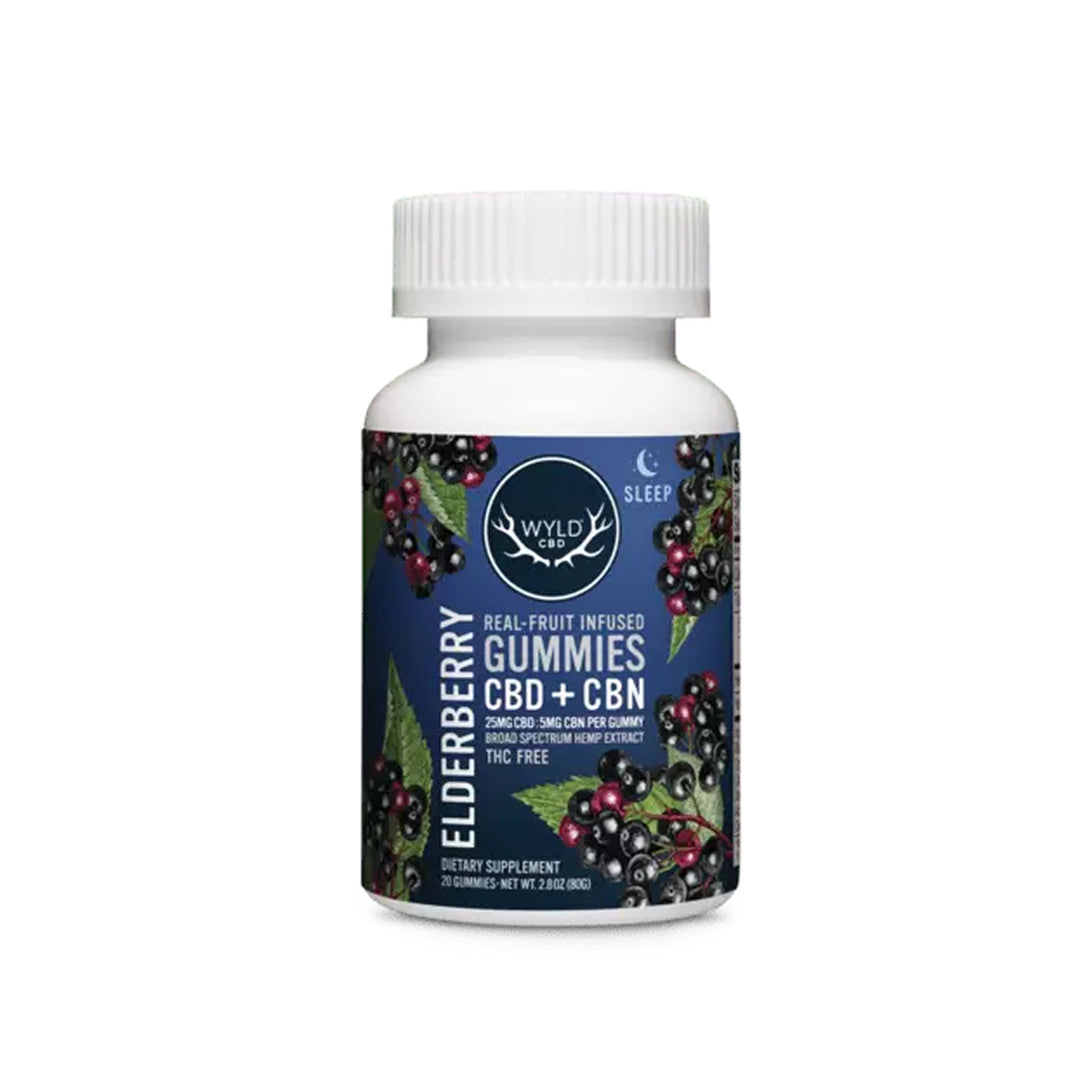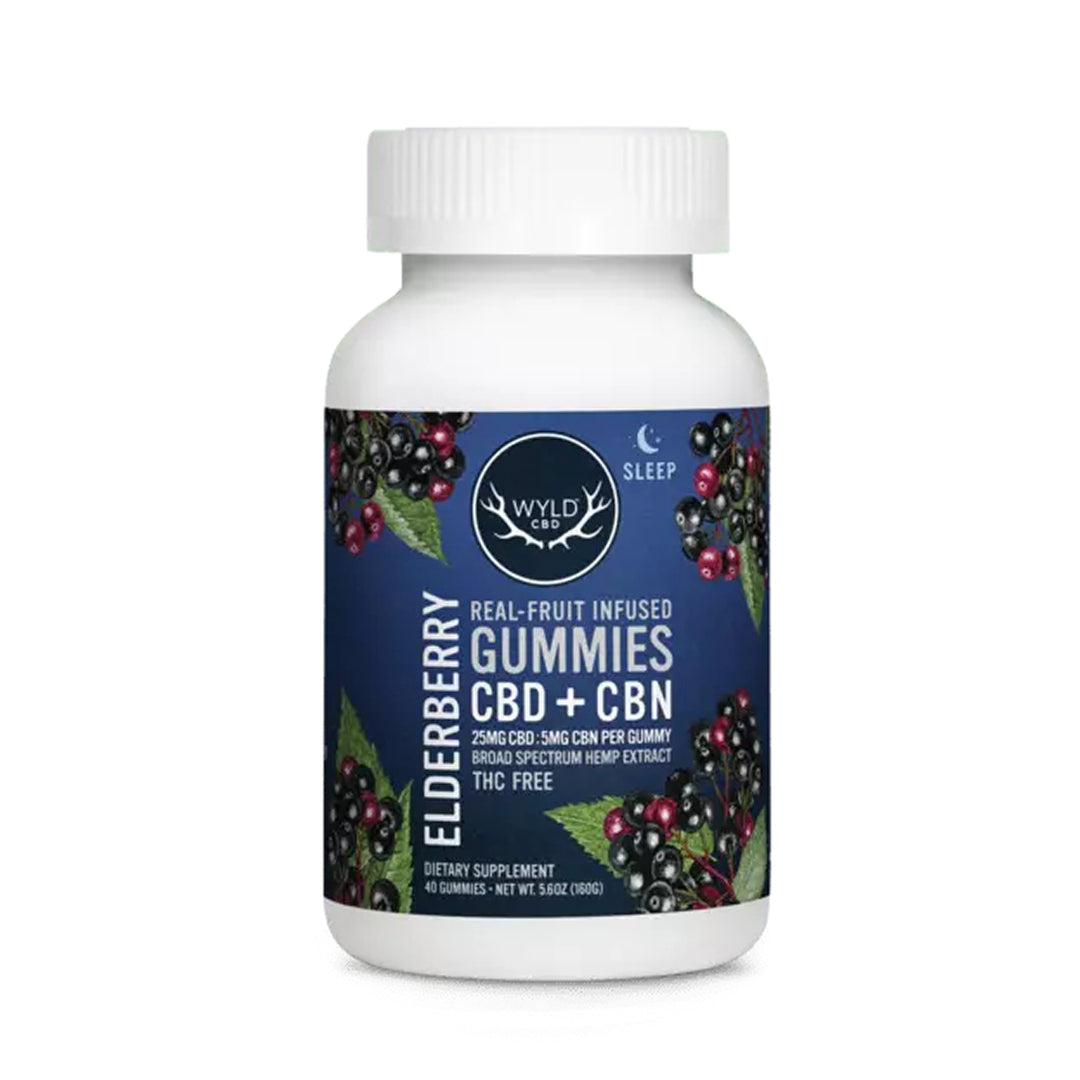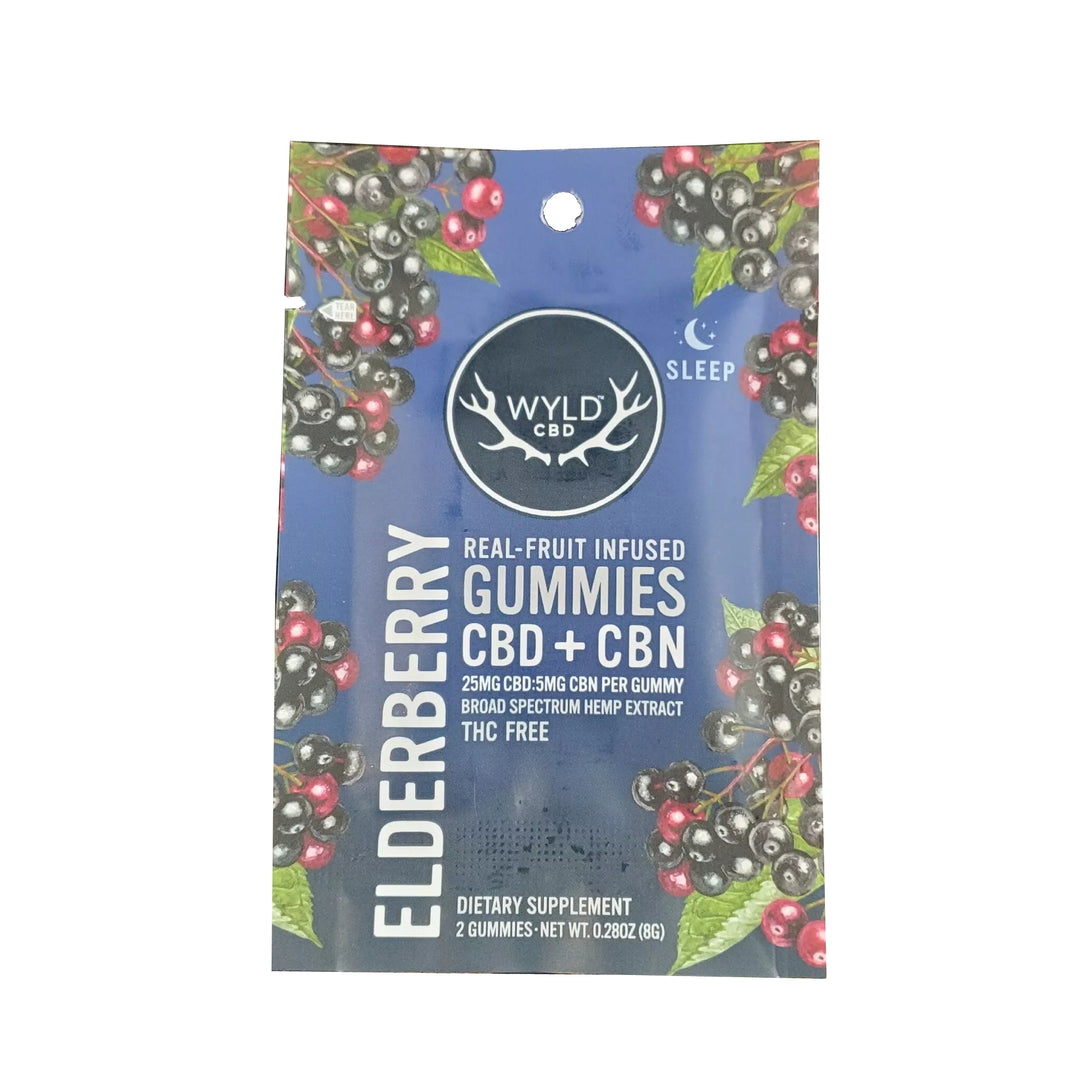 Wyld Elderberry CBD/CBN Gummies
Regular price
$5.25
Sale price
$3.68
Save $1.57
/
---
25mg CBD and 5mg CBN per Gummy 
Wyld Elderberry CBD/CBN Gummies, the perfect solution for a good night's sleep. Infused with 25mg of CBD and 5mg of CBN per gummy, these delicious and natural gummies are designed to help you fall asleep and stay asleep.
CBD and CBN are known for their calming effects and ability to promote relaxation and sleep, and when combined with elderberry, a traditional ingredient known for its natural wellness properties, these gummies are the perfect way to support a good night's rest.
Wyld Elderberry gummies are available in 4 convenient sizes, 2 gummies, 10 gummies, 20 gummies, and 40 gummies, making it easy for you to find the perfect size for your needs. Whether you're looking for a way to unwind after a long day or need a little extra help to get a good night's sleep, Wyld Elderberry CBD/CBN Gummies have got you covered.
60MG (2 Gummies) – ~$2.62 per gummy
300MG (10 Gummies)- ~$2.49 per gummy
600MG (20 Gummies) – ~$1.99 per gummy
1200MG (40 Gummies) – ~$1.49 per gummy
Sugar, Tapioca Syrup, Water, Elderberry Juice Concentrate, Natural Flavoring, Coconut Oil, Pectin (Pectin, Sodium Citrate), Citric Acid, Malic Acid, Sunflower Lecithin
Your order will ship the same day if ordered by 3PM (if in stock). If ordered after 3PM, your order will ship the following day. Please note that orders placed on national holidays and weekends will be sent the next business day that Ethereal Gold Dispensary is open.
Once your order has shipped (typically via USPS), you will receive tracking information by email.
Special Orders: Looking to order a case of a product for that sweet, sweet discount? While we may not have stock of it, it will ship to from us to you (typically) within a week. You will receive an email with 1 business day of your order with an estimated shipping date.
See our Special Order terms for more information.
Subscriptions: Subscription orders will ship the same day if in stock. If a subscription item is not in stock (such as a Special Order of a case of a product), it will ship to you once the item arrives to Ethereal Gold Dispensary (which may take up to a week).
Ethereal Gold Dispensary automatically will use discreet shipping on all orders at no additional cost to you. Learn more here.