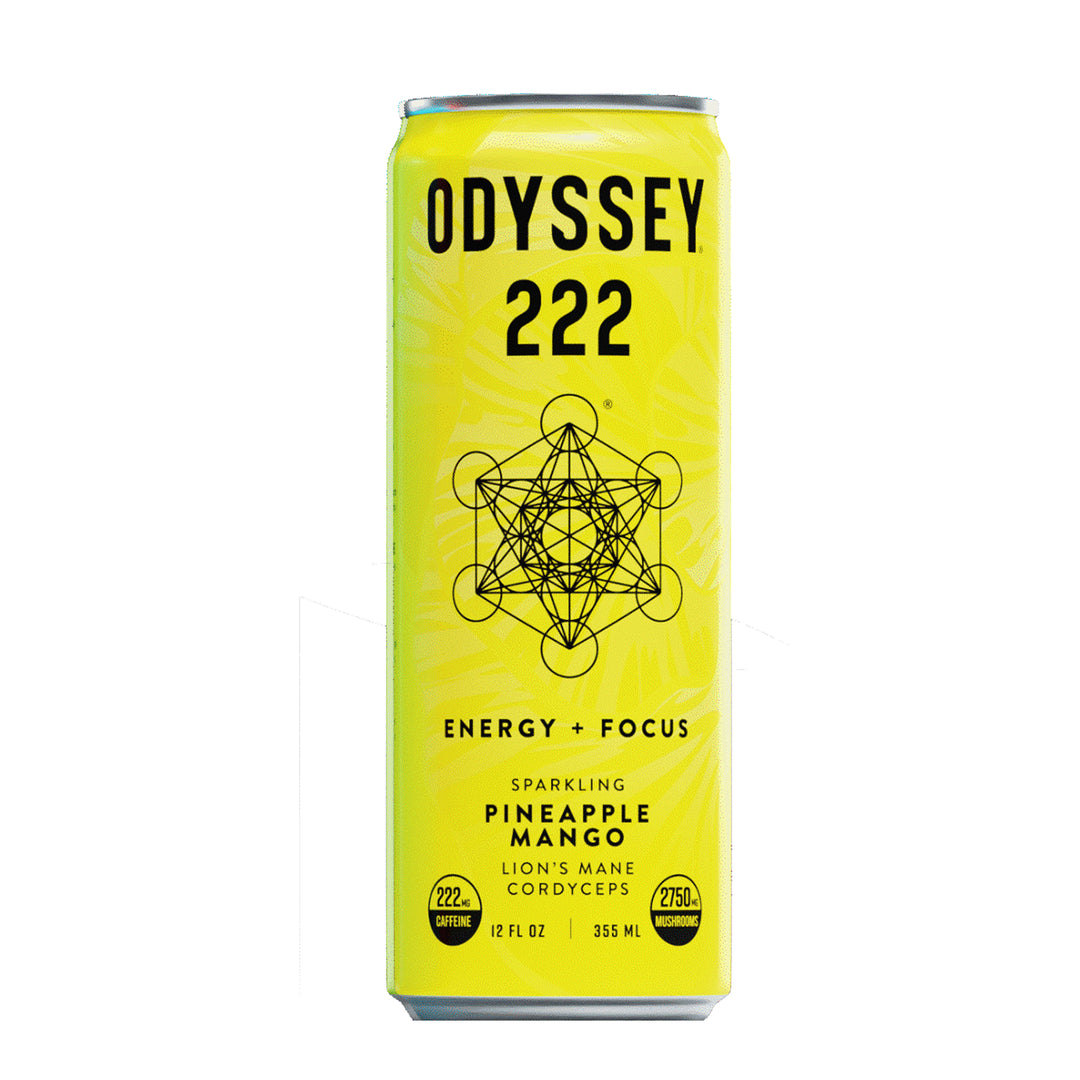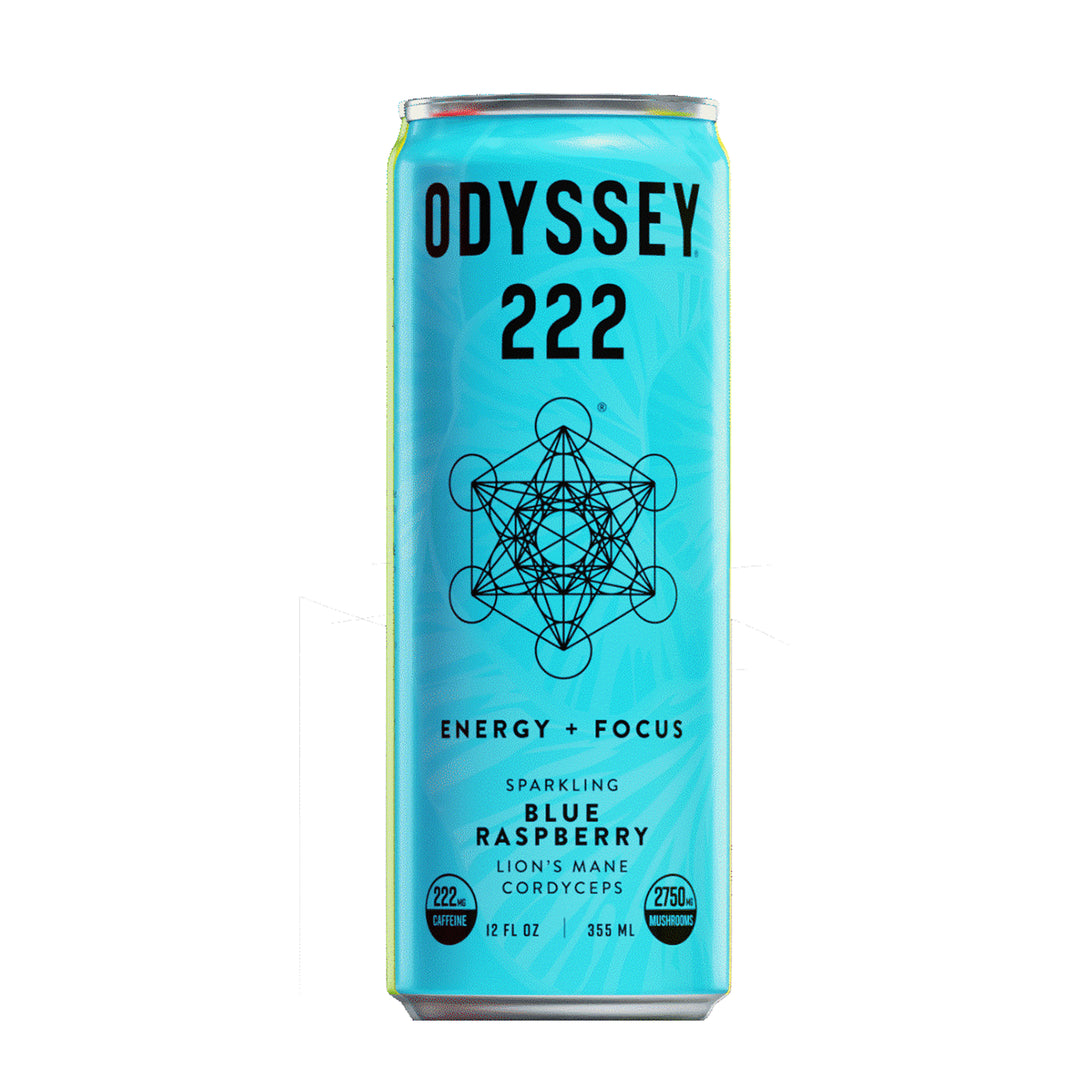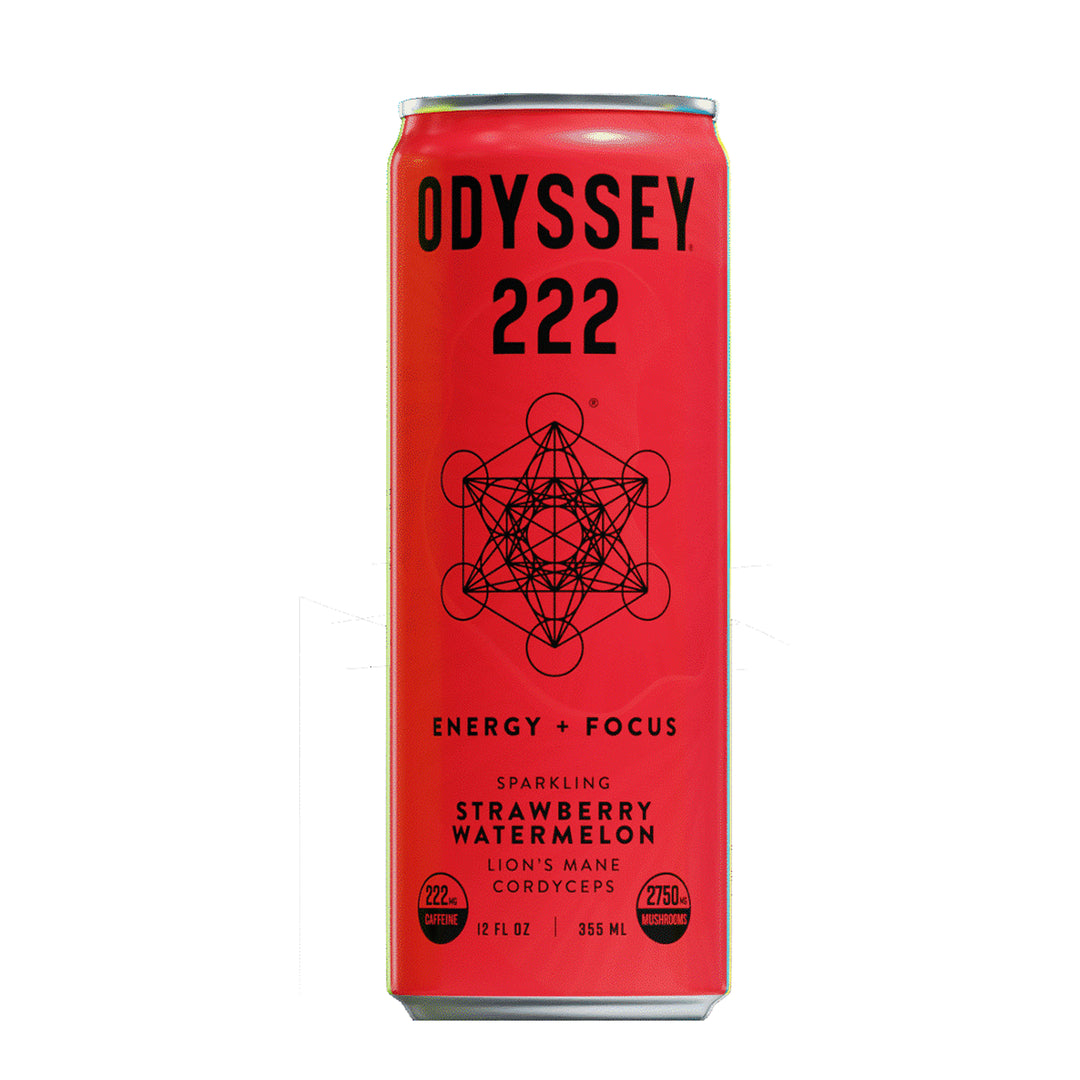 Odyssey 222 Mushroom Energy Drink
---
Are you looking for an energy drink that boosts your physical endurance, mental sharpness, and overall well-being? Look no further! Odyssey 222's mushroom energy drink offers a symphony of delicious flavors infused with potent functional ingredients, promising an unparalleled energy experience. From Blue Raspberry's sweet and tart dance to the invigorating tropical blast of Pineapple Mango, each flavor has been carefully curated to take your taste buds on a refreshing journey.
Natural Burst of Flavors
Blue Raspberry: This flavor is a delicious dichotomy of raspberry nuances. It's tart, sweet, and floral, with a dash of optimism sprinkled in for good measure.
Lemon Lime: Experience the zesty freshness of lemon intertwined with tangy lime that hits just the right note of sweetness. It's a palate-cleansing treat that uplifts your spirit.
Pineapple Mango: This tropical fusion swirls brightly vibrant pineapple and creamy fresh mango into a delicious medley. This flavor is sure to turn your ordinary energy drink experience into an extraordinary one.
Strawberry Watermelon: Imagine sipping on the refreshing blend of summer-sweet watermelon and perfectly ripe strawberries. It's a perfect fusion of the fruity sweetness that's as irresistible as a summer breeze.
Supercharged with Functional Ingredients
But Odyssey 222 is more than just a taste sensation. It's a nutritional powerhouse packed with functional ingredients, each contributing to a holistic boost to your body and mind.
Lion's Mane (8:1): Known as the "brain mushroom", Lion's Mane enhances memory, focus, and mood. Every serving of Odyssey 222 contains 1500 mg of this cognitive enhancer.
Cordyceps (8:1): Cordyceps, the "energy mushroom," supports endurance, stamina, and promotes immunity. With 1250 mg of Cordyceps in each serving, Odyssey 222 ensures you're always at your peak.
Panax Ginseng: Known for its energy-boosting and blood sugar regulating properties, Panax Ginseng also promotes stress relief. Every Odyssey 222 energy drink contains 100mg of this traditional powerhouse.
L-Theanine: This amino acid promotes relaxation and mental well-being by reducing stress and anxiety levels. You'll find 85mg of L-Theanine in every serving of Odyssey 222, helping you stay calm and focused.
Green Tea Caffeine: With its digestion-aiding properties and heart health benefits, green tea caffeine also helps regulate body temperature. Each Odyssey 222 energy drink contains 222mg of this natural stimulant, ensuring a steady and sustained energy release.
Odyssey 222's mushroom energy drink is more than just an energy booster; it's your daily partner for a healthier, more focused, and energetic life. Embrace the flavors and feel the natural power within you with every sip.
Your order will ship the same day if ordered by 3PM (if in stock). If ordered after 3PM, your order will ship the following day. Please note that orders placed on national holidays and weekends will be sent the next business day that Ethereal Gold Dispensary is open.
Once your order has shipped (typically via USPS), you will receive tracking information by email.
Special Orders: Looking to order a case of a product for that sweet, sweet discount? While we may not have stock of it, it will ship to from us to you (typically) within a week. You will receive an email with 1 business day of your order with an estimated shipping date.
See our Special Order terms for more information.
Subscriptions: Subscription orders will ship the same day if in stock. If a subscription item is not in stock (such as a Special Order of a case of a product), it will ship to you once the item arrives to Ethereal Gold Dispensary (which may take up to a week).
Ethereal Gold Dispensary automatically will use discreet shipping on all orders at no additional cost to you. Learn more here.