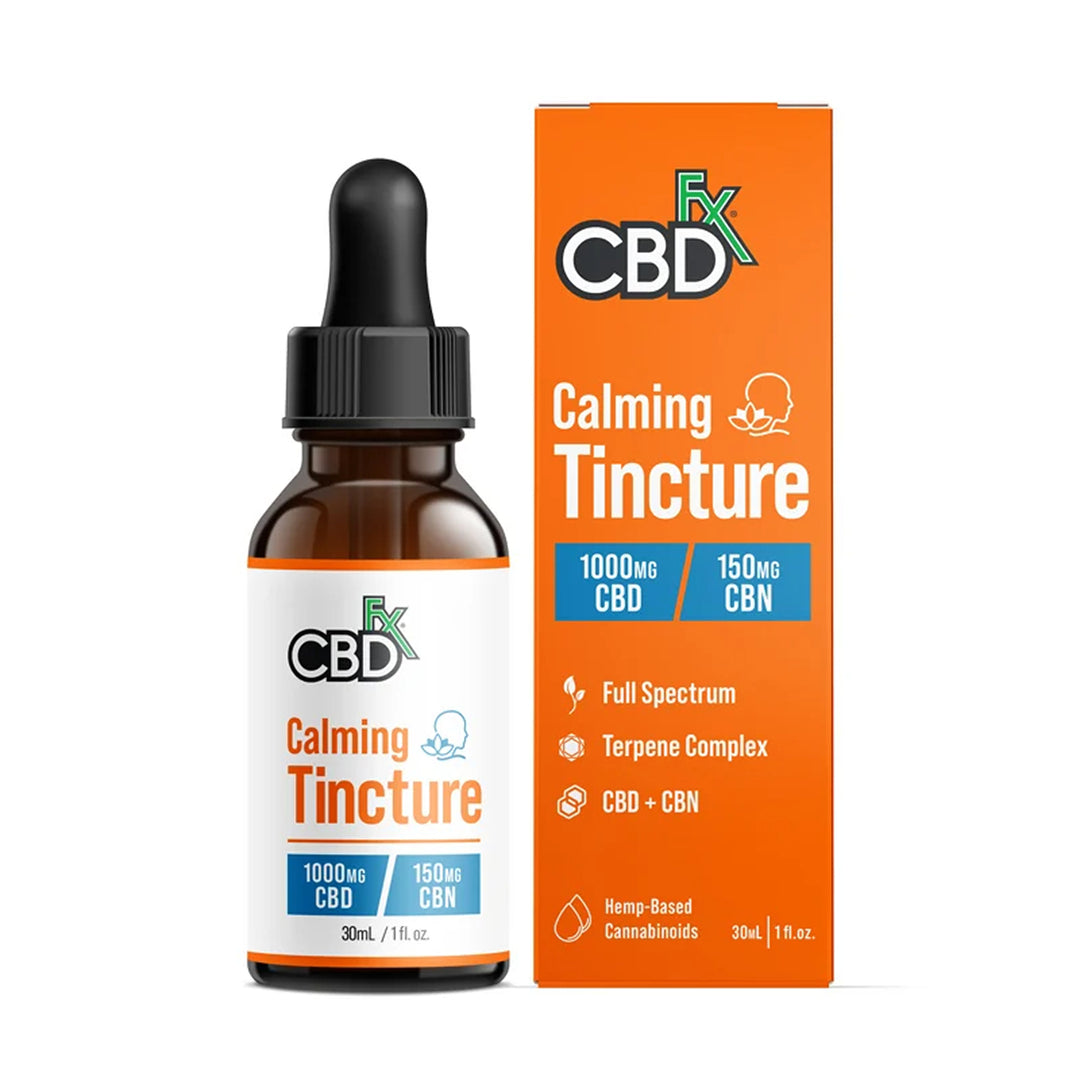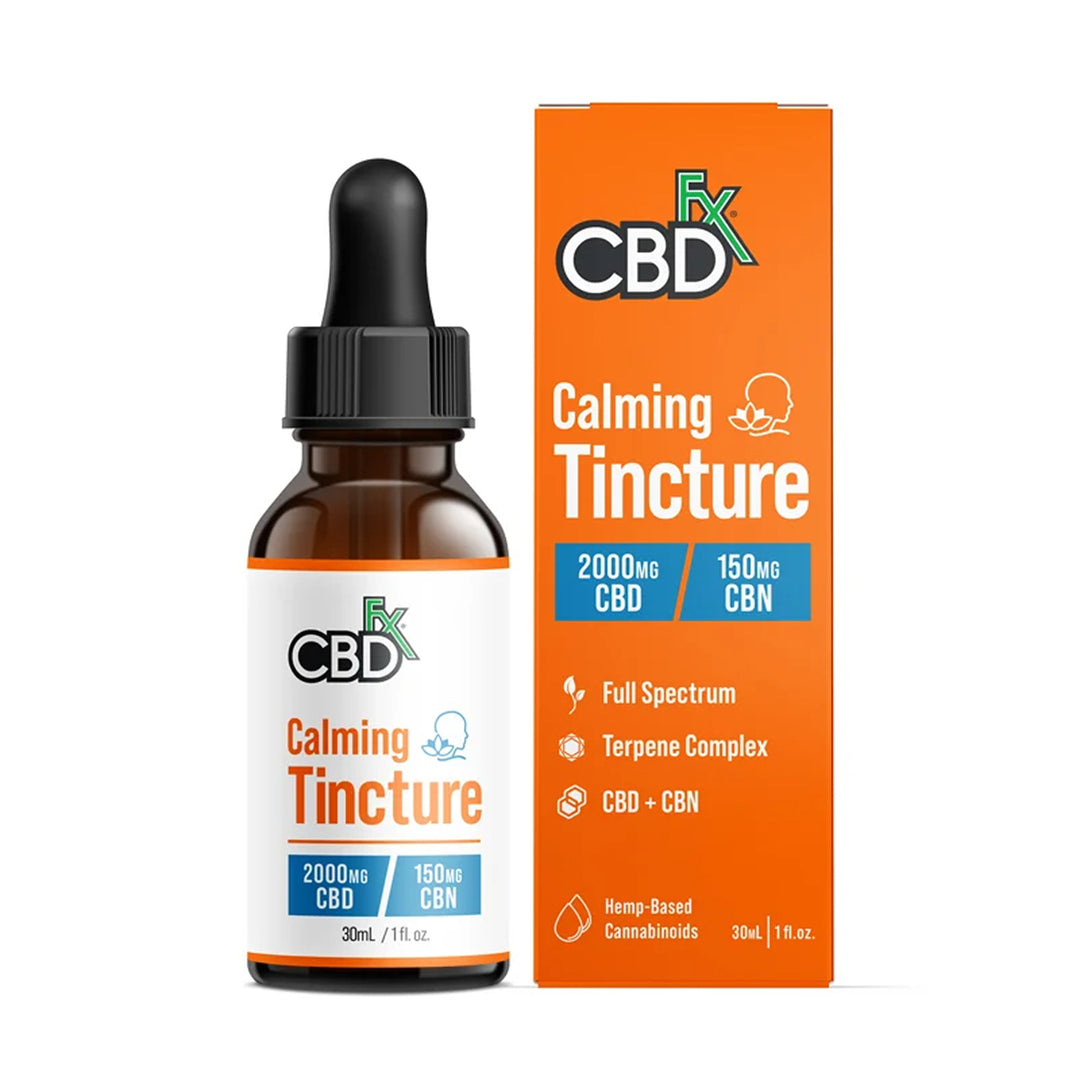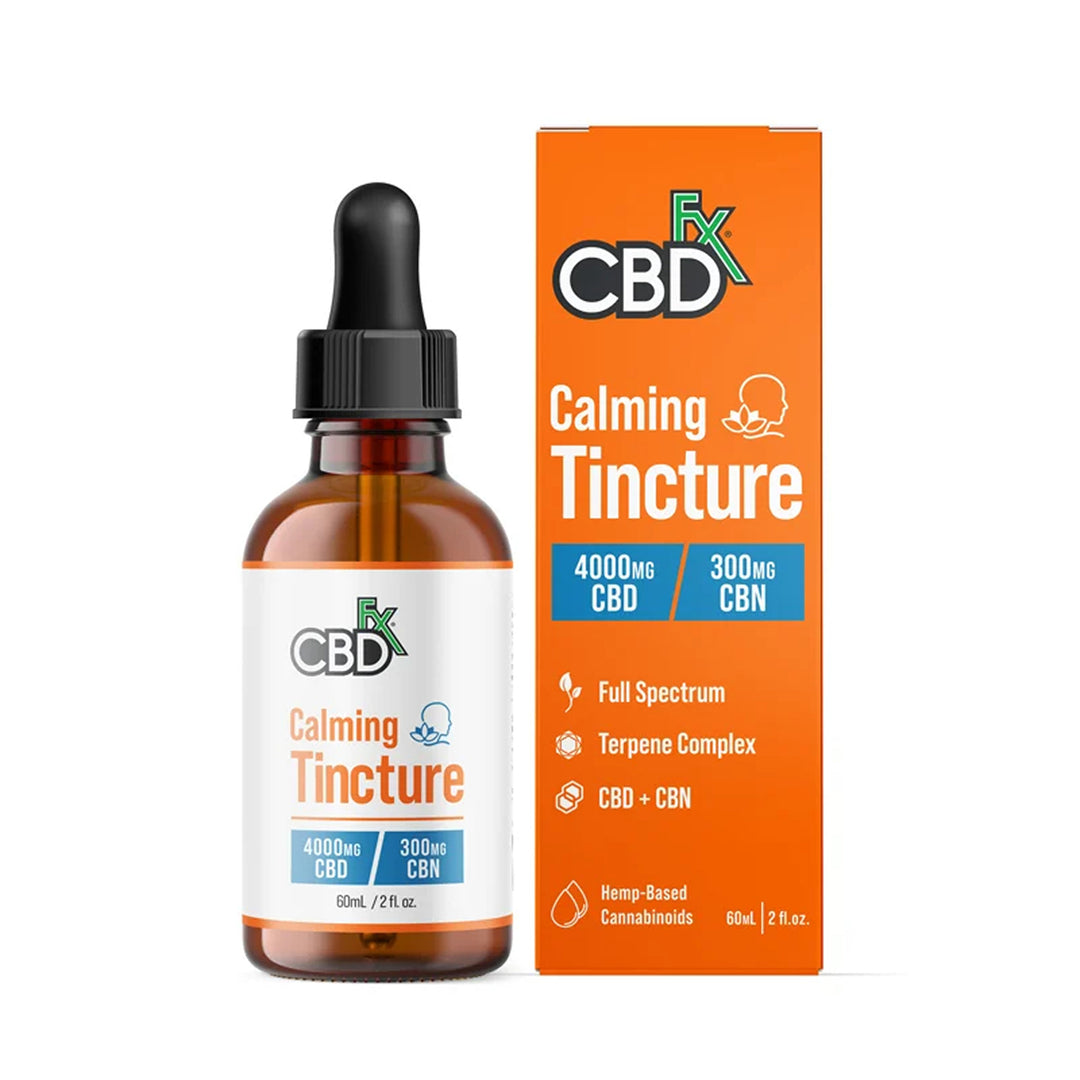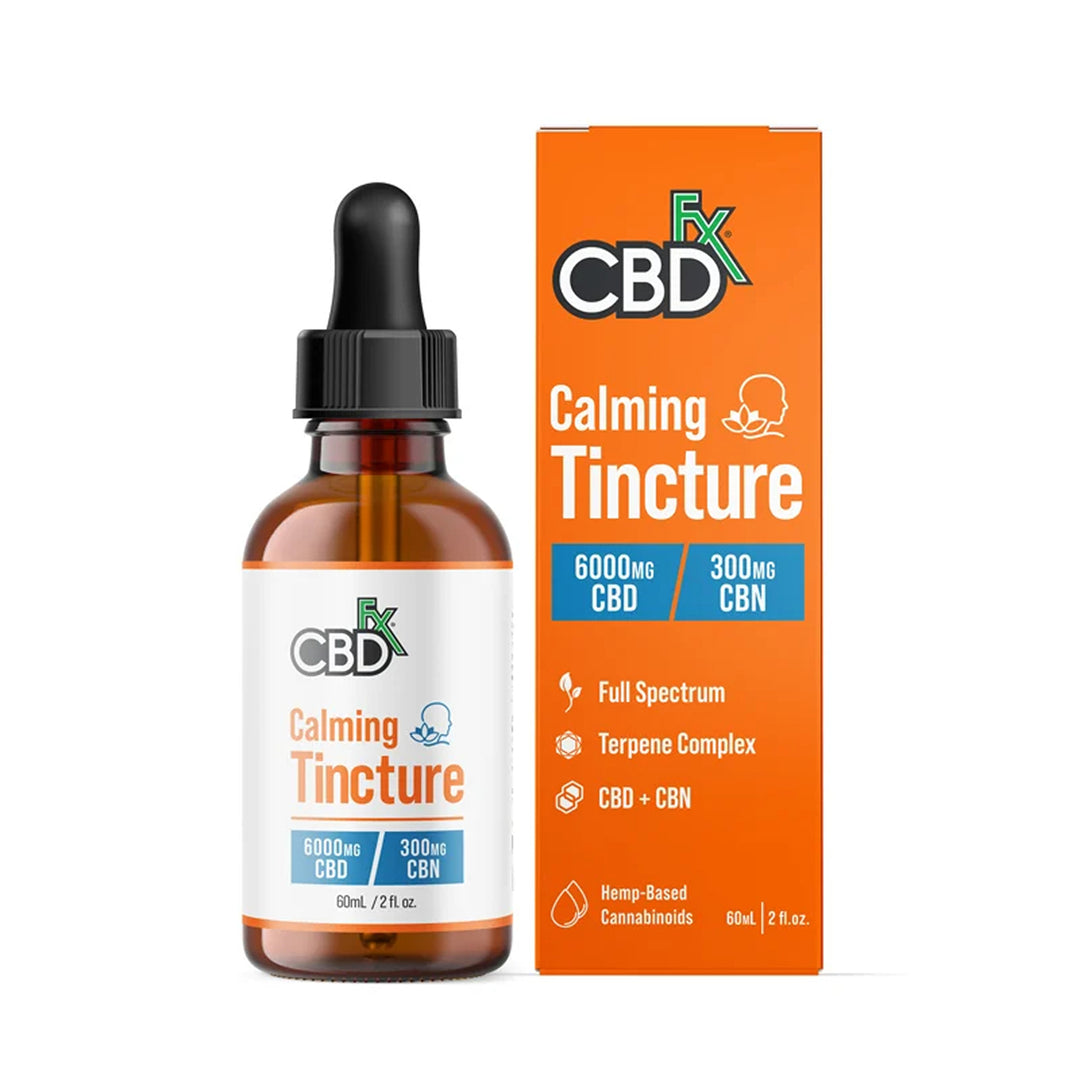 CBDfx Calming Tincture
---
Experience tranquility like never before with CBDfx Calming Tincture. This premium tincture combines the powerful duo of CBD (Cannabidiol) and CBN (Cannabinol) to deliver a calming effect that supports your overall well-being. Whether you need a moment of relaxation or are aiming for a peaceful night's sleep, CBDfx Calming Tincture is your ideal companion.
Key Features:
Synergistic Blend of CBD and CBN: CBDfx Calming Tincture features a unique blend of CBD and CBN, harnessing their natural properties to provide a calming effect, essential for relaxation and stress relief.

Variety of Potencies: Tailor your wellness regimen with a selection of potencies ranging from 1000mg to 6000mg. Whether you are new to CBD or an experienced user, you can find the strength that perfectly matches your needs.

Premium Hemp Extract: Made with the finest organically grown hemp, CBDfx Calming Tincture boasts a full-spectrum formulation that includes a range of cannabinoids, terpenes, and essential oils, ensuring a wholesome experience.

100% Vegan & Non-GMO: Committed to purity and quality, CBDfx Calming Tincture is 100% vegan and non-GMO, making it suitable for all lifestyles.

Natural Calming Ingredients: Enhanced with a curated blend of natural ingredients, including chamomile, valerian root, and natural terpenes, this tincture aims to provide the ultimate calming experience.

CO2 Extraction Method: Utilizing the CO2 extraction method, CBDfx ensures the preservation of the essential compounds in the tincture while maintaining purity and potency.

Third-Party Lab Tested: For quality assurance, CBDfx Calming Tincture undergoes rigorous third-party lab testing, validating its purity, potency, and consistency.
Benefits: CBDfx Calming Tincture is designed to assist in promoting relaxation, reducing stress, and supporting a balanced mood. The synergy between CBD and CBN coupled with natural calming ingredients can also aid in achieving better sleep quality, which is essential for overall health and well-being.
Usage Instructions: For optimal results, place the desired amount of CBDfx Calming Tincture under your tongue and hold for 30-60 seconds before swallowing. It's recommended to start with a lower dose and gradually increase as needed. Consult a healthcare professional for personalized dosage advice.
If you do not see your batch number below, please contact us! Calming Tincture 1000mg
Calming Tincture 2000mg
Calming Tincture 4000mg
Calming Tincture 6000mg
Full Spectrum Hemp Extract, CBD, CBN, Terpene Complex, MCT Oil, Coconut Oil, Stevia
Your order will ship the same day if ordered by 3PM (if in stock). If ordered after 3PM, your order will ship the following day. Please note that orders placed on national holidays and weekends will be sent the next business day that Ethereal Gold Dispensary is open.
Once your order has shipped (typically via USPS), you will receive tracking information by email.
Special Orders: Looking to order a case of a product for that sweet, sweet discount? While we may not have stock of it, it will ship to from us to you (typically) within a week. You will receive an email with 1 business day of your order with an estimated shipping date.
See our Special Order terms for more information.
Subscriptions: Subscription orders will ship the same day if in stock. If a subscription item is not in stock (such as a Special Order of a case of a product), it will ship to you once the item arrives to Ethereal Gold Dispensary (which may take up to a week).
Ethereal Gold Dispensary automatically will use discreet shipping on all orders at no additional cost to you. Learn more here.