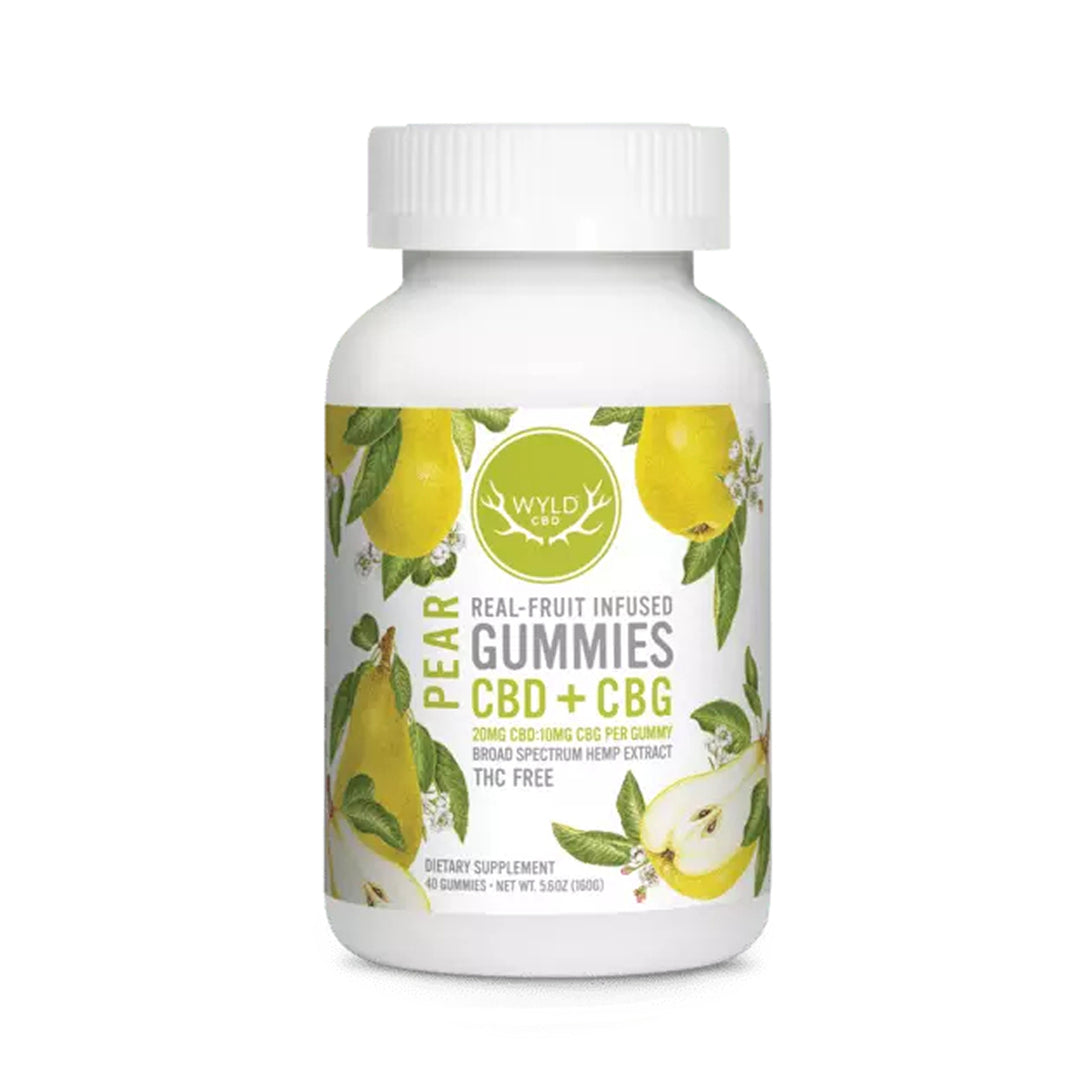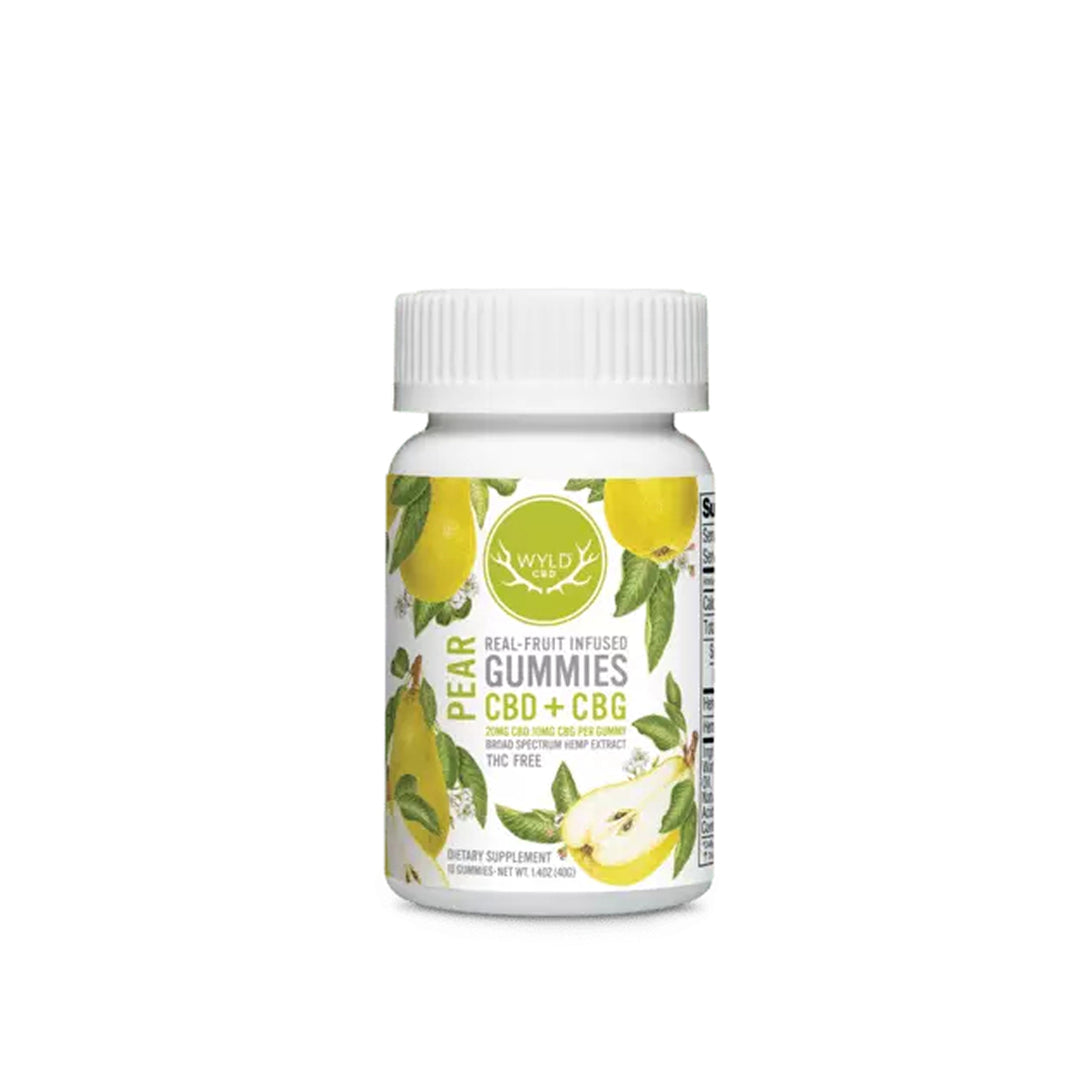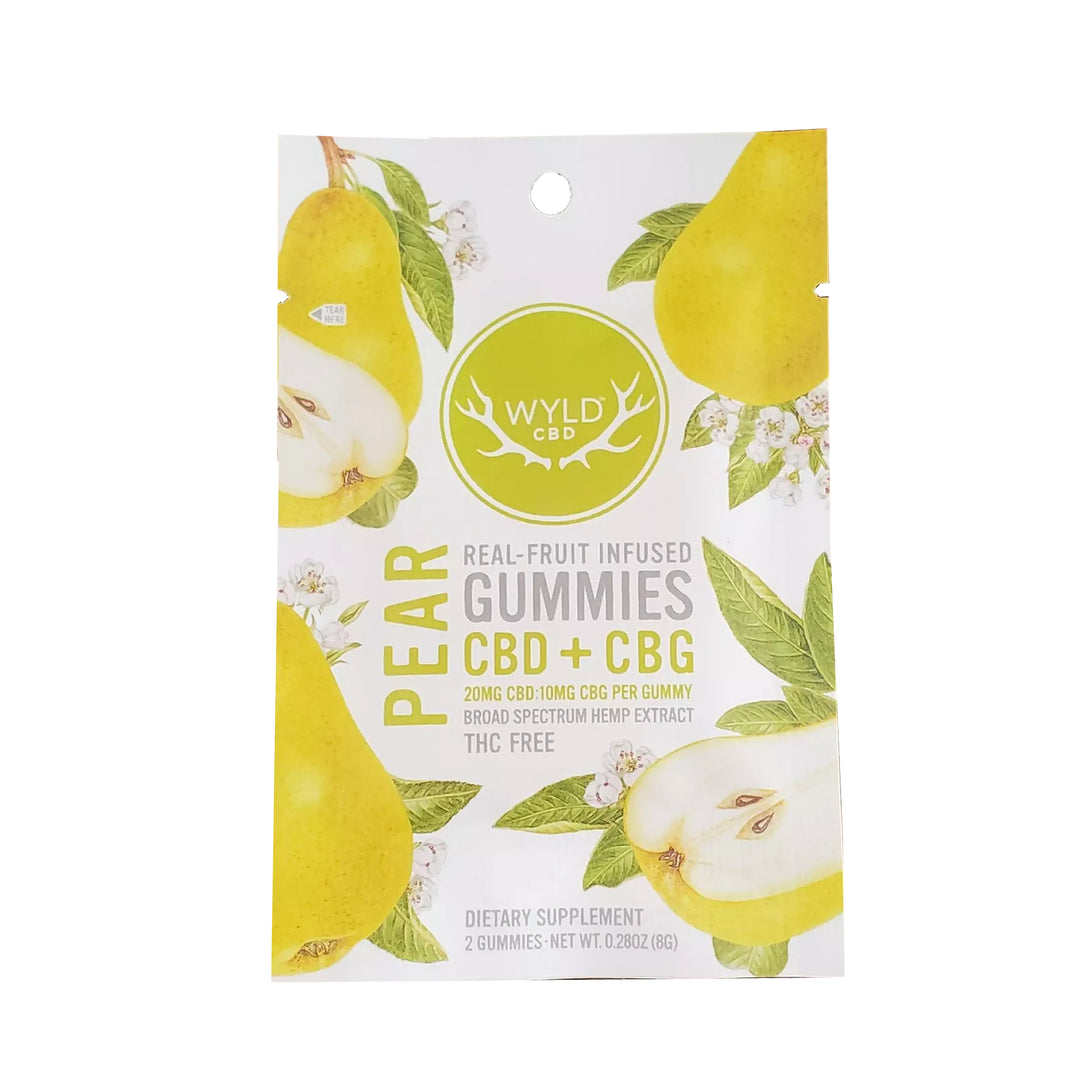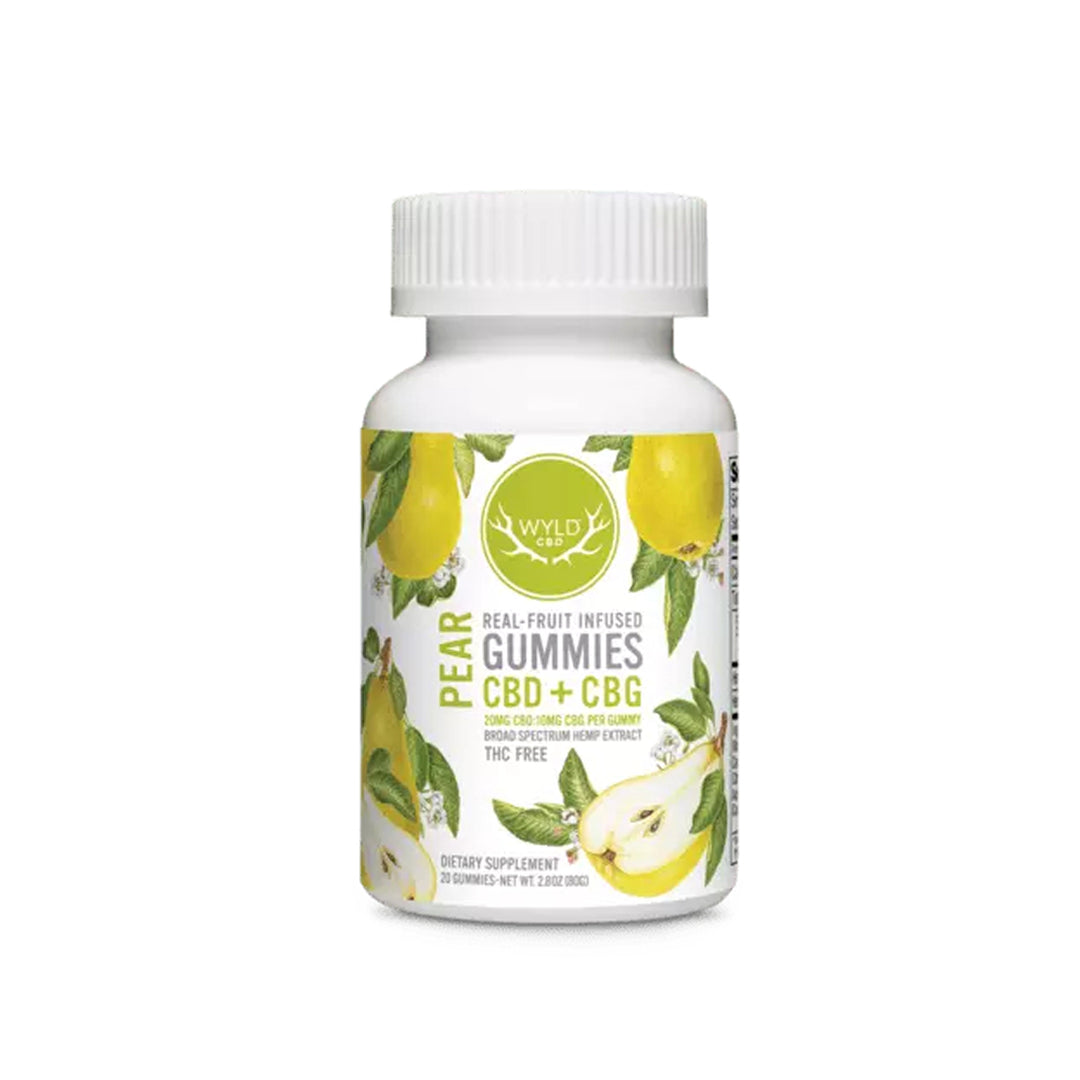 Wyld Pear CBD/CBG Gummies
---
20mg CBD and 10mg CBG per Gummy 
Wyld Pear CBD/CBG Gummies, the perfect solution for post-exercise discomfort and soreness. Made with a blend of CBD and CBG, these gummies are designed to help ease inflammation and relieve any discomfort. The combination of these two powerful compounds delivers a potent and effective dose, providing a calming and relaxing experience.
Wyld Pear CBD/CBG Gummies are available in a delicious pear flavor, making them an enjoyable way to experience the benefits of CBD and CBG. With real fruit used in the formulation, you can be sure that you're getting a high-quality product that's both healthy and delicious.
These gummies come in four different sizes, so you can choose the one that best fits your needs. Whether you want just a couple of gummies to take on the go, or a larger bottle to keep at home, Wyld Pear CBD/CBG Gummies have you covered. The options include: 2 gummies, 10 gummies, 20 gummies and 40 gummies.
So, if you're looking for an easy and convenient way to help manage post-exercise discomfort and soreness, look no further than Wyld Pear CBD/CBG Gummies. Try them today and experience the difference for yourself!
If you do not see your batch number below, please contact us!
Sugar, Tapioca Syrup, Water , Pear Juice Concentrate, Coconut Oil, Pectin (Pectin, Sodium Citrate), Natural Flavoring, Citric Acid, Malic Acid, Sunflower Lecithin.
Your order will ship the same day if ordered by 3PM (if in stock). If ordered after 3PM, your order will ship the following day. Please note that orders placed on national holidays and weekends will be sent the next business day that Ethereal Gold Dispensary is open.
Once your order has shipped (typically via USPS), you will receive tracking information by email.
Special Orders: Looking to order a case of a product for that sweet, sweet discount? While we may not have stock of it, it will ship to from us to you (typically) within a week. You will receive an email with 1 business day of your order with an estimated shipping date.
See our Special Order terms for more information.
Subscriptions: Subscription orders will ship the same day if in stock. If a subscription item is not in stock (such as a Special Order of a case of a product), it will ship to you once the item arrives to Ethereal Gold Dispensary (which may take up to a week).
Ethereal Gold Dispensary automatically will use discreet shipping on all orders at no additional cost to you. Learn more here.