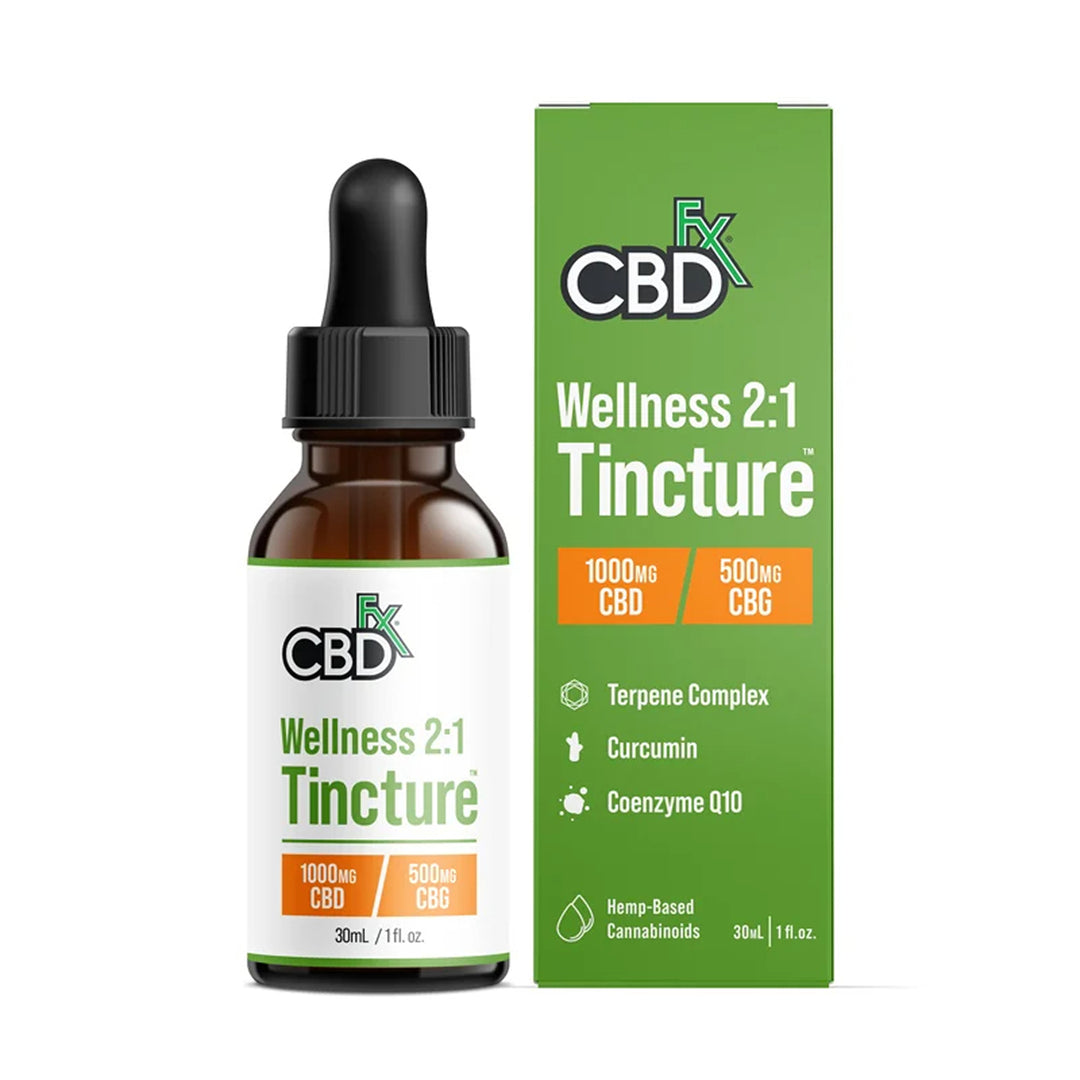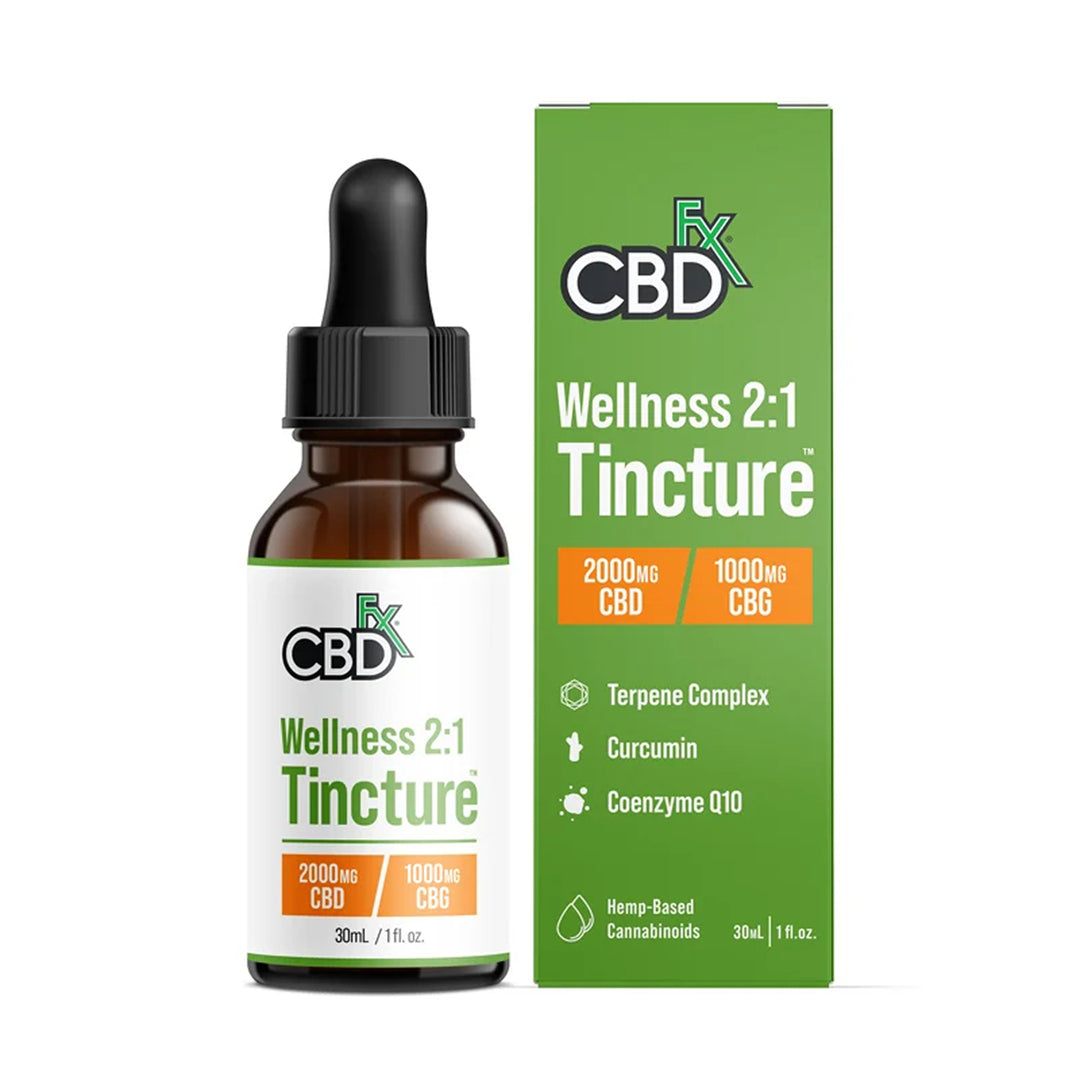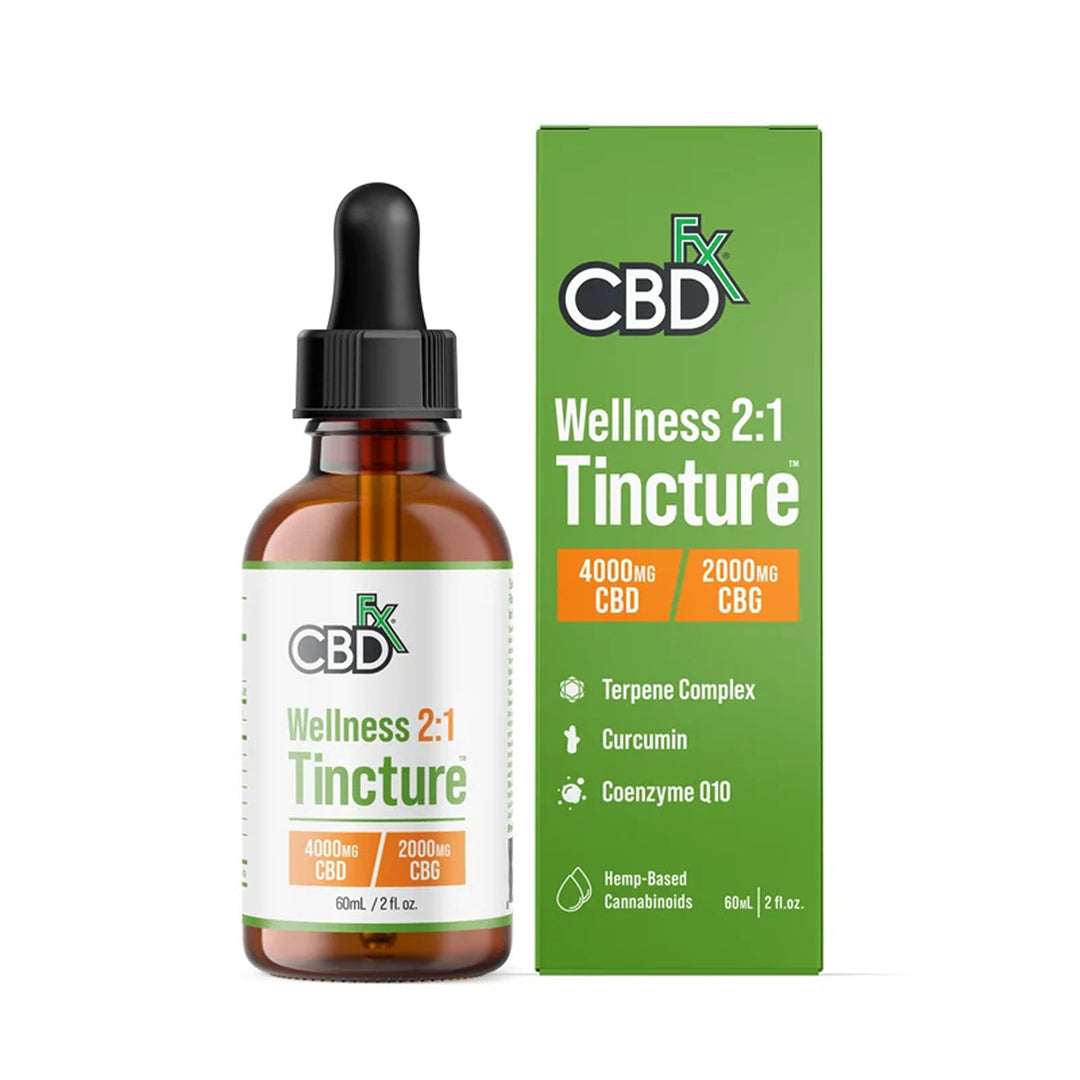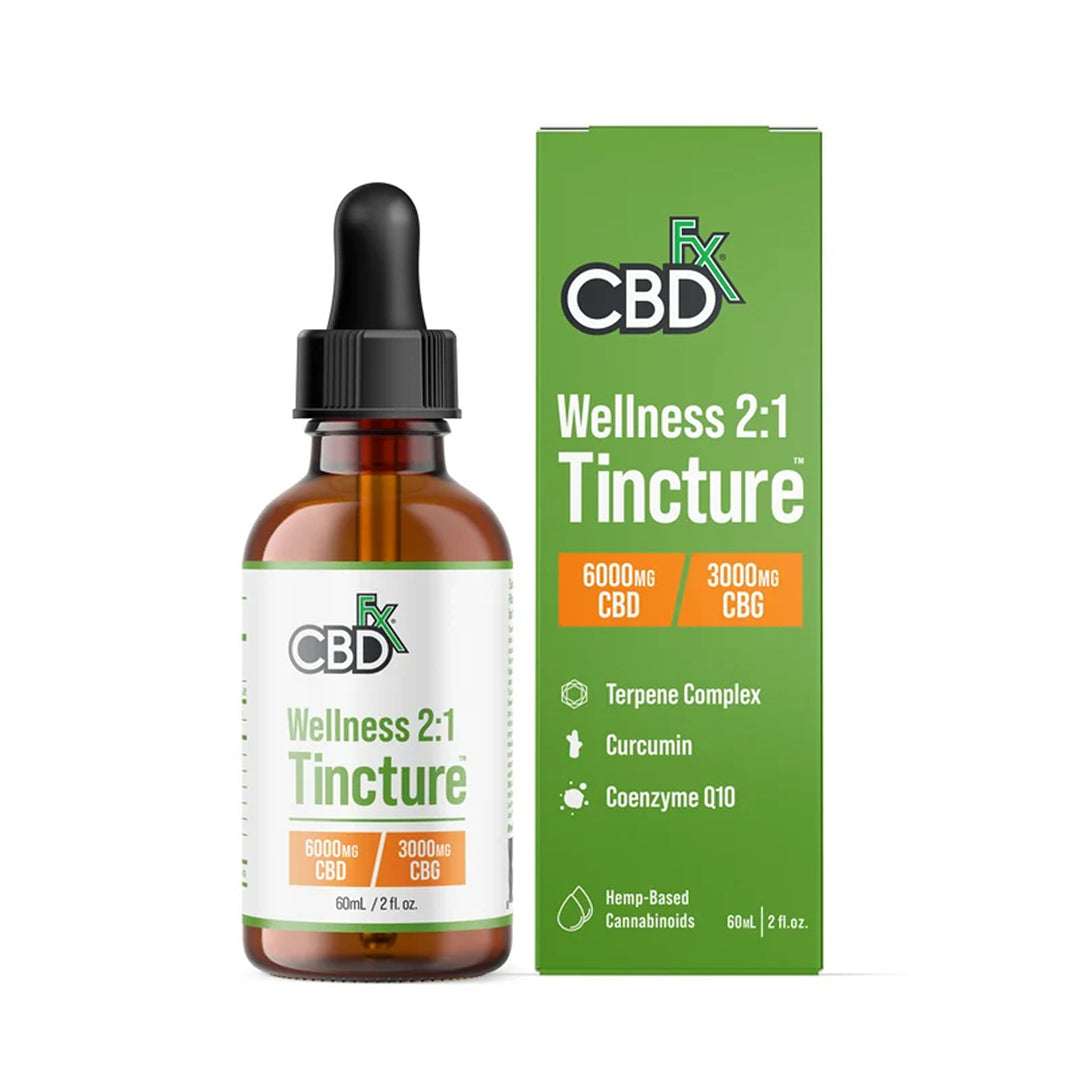 CBDfx Wellness 2:1 Tincture
---
CBDfx Wellness 2:1 Tincture represents the pinnacle of CBD innovation. Expertly formulated with a 2:1 ratio of CBD to CBG, this broad-spectrum tincture guarantees ND-THC while preserving all beneficial compounds of the hemp plant.
Our unique blend pairs the wellness benefits of CBD and CBG, creating a synergy that enhances the overall effects. Available in four strengths - 1000mg, 2000mg, 4000mg, and 6000mg - you can choose the dosage that best suits your needs.
We've fortified our tincture with potent antioxidants Curcumin and Coenzyme Q10. These proven health boosters support the body's natural defense mechanisms, promote heart health, and assist in energy production, amplifying the wellness benefits of our tincture.
A proprietary blend of terpenes enhances absorption and efficacy, helping your body make the most of each droplet. With this increased absorption, you can experience the full spectrum of benefits in a more potent manner.
The CBDfx Wellness 2:1 Tincture is vegan and gluten-free, aligning with various dietary needs and lifestyles. It's more than just a tincture; it's a testament to our commitment to promoting wellness for all.
Choose CBDfx Wellness 2:1 Tincture for a comprehensive approach to health and wellness. Experience the harmony of CBD and CBG enhanced by powerful antioxidants and a proprietary terpene blend. With CBDfx, embrace the power of plant-based wellness at its finest.
If you do not see your batch number below, please contact us! CBDfx Wellness 2:1 Tincture 1000mg
CBDfx Wellness 2:1 Tincture 2000mg
CBDfx Wellness 2:1 Tincture 4000mg
CBDfx Wellness 2:1 Tincture 6000mg
MCT Oil, Coenzyme Q10, Curcumin, Terpene Complex, Broad Spectrum Hemp Extract, Stevia.
Your order will ship the same day if ordered by 3PM (if in stock). If ordered after 3PM, your order will ship the following day. Please note that orders placed on national holidays and weekends will be sent the next business day that Ethereal Gold Dispensary is open.
Once your order has shipped (typically via USPS), you will receive tracking information by email.
Special Orders: Looking to order a case of a product for that sweet, sweet discount? While we may not have stock of it, it will ship to from us to you (typically) within a week. You will receive an email with 1 business day of your order with an estimated shipping date.
See our Special Order terms for more information.
Subscriptions: Subscription orders will ship the same day if in stock. If a subscription item is not in stock (such as a Special Order of a case of a product), it will ship to you once the item arrives to Ethereal Gold Dispensary (which may take up to a week).
Ethereal Gold Dispensary automatically will use discreet shipping on all orders at no additional cost to you. Learn more here.